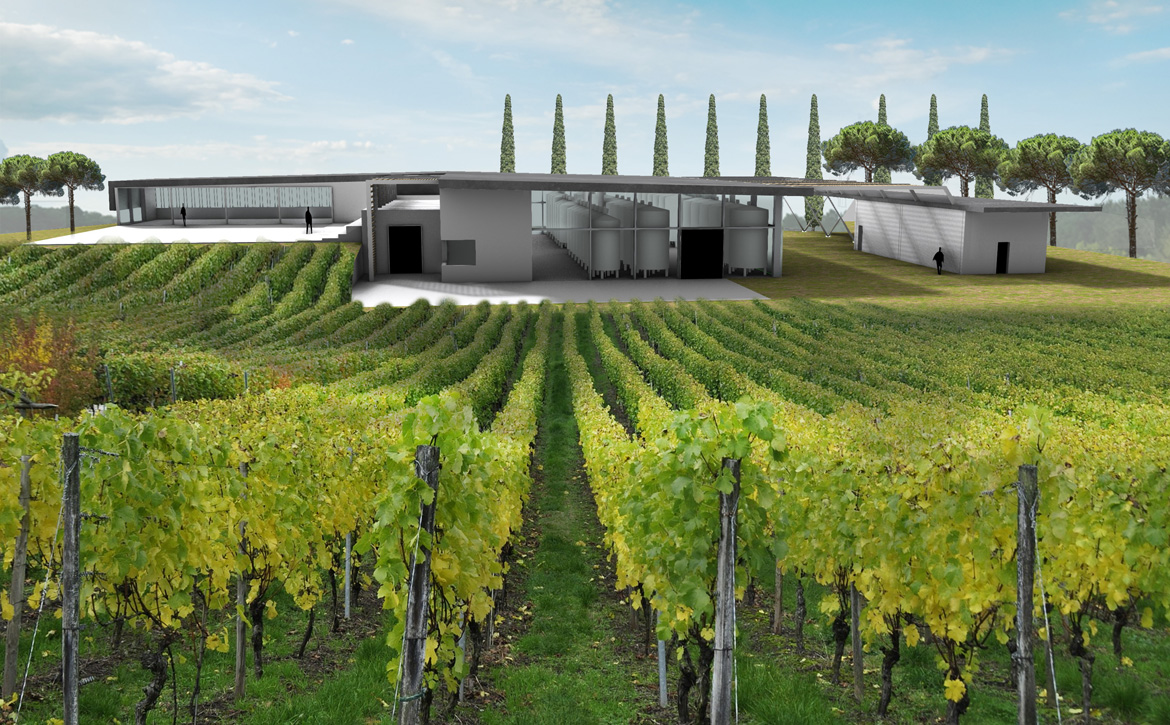 Commissioned by: Tenute Società Agricola R.L.
The Bolgheri region is now an important wine brand and the Folonari Estates have also positioned themselves with high-quality production.
The project involves the construction of a new building that will house all the rooms needed for production, transformation and aging process of the grapes, with a vat cellar of about 650 sm and an underground barrel cellar of about 500 sm to house about 1000 barriques (oak barrels).
The reception hall, the wine tasting and the direct sales areas will be located on the upper floor of the winery, more specifically on the green roof of the barrel cellar, which will be entirely underground.
In order to recycle the excavation soil, a gentle slope was created between the green roof and the surrounding vineyard, to bridge the gap between the natural land surface level and the ground level of the visitors area.
The farm machinery and equipment shelter is adjacent to the wine cellar, but shielded off by the area designated to the transfer of the grapes.
The wine cellar consists of an underground structure made of reinforced concrete with a green roof above it, to be used as a barrel cellar, while the spaces above ground are made of a pillars and beams structure of plywood, with see-through walls made of steel frames and glass plates, to showcase the production process without interfering.