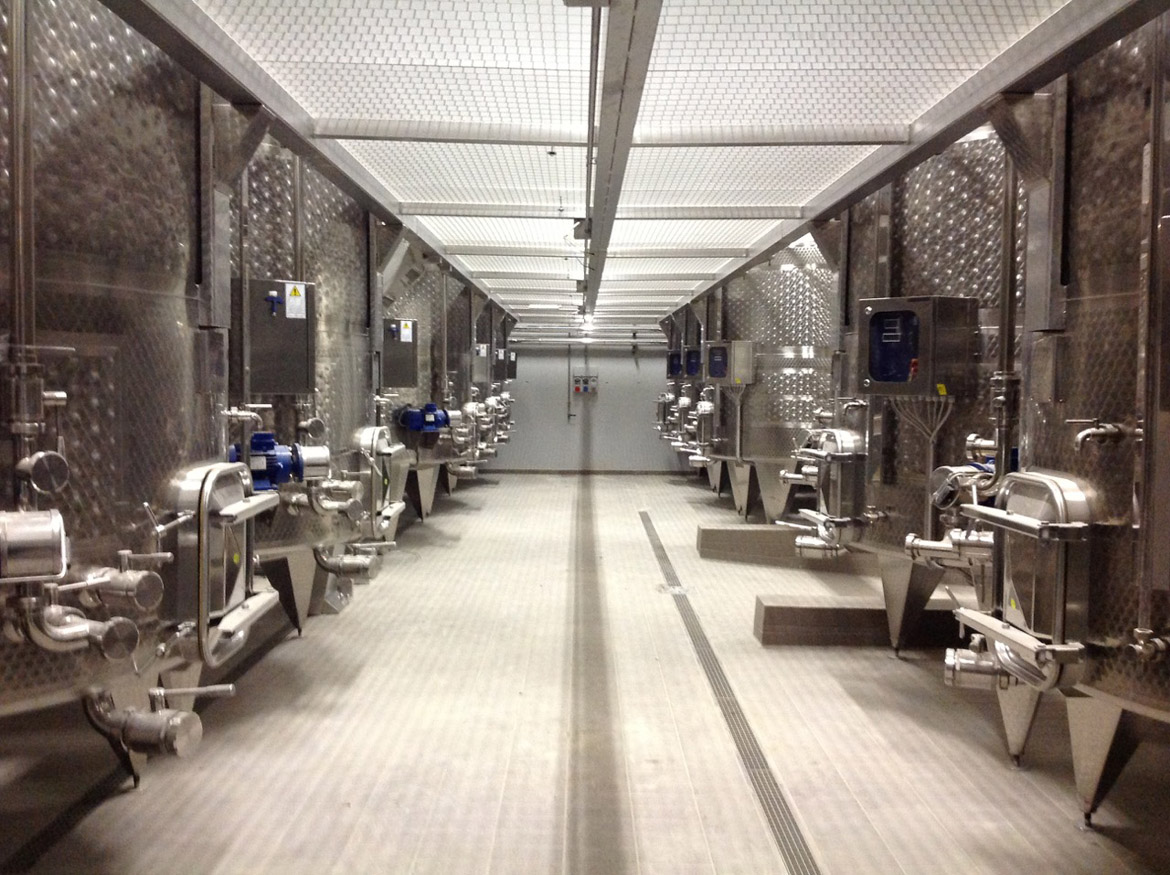 The winery was built from scratch from an ambitious enological and gastronomic project plan. After accurate land and location climate analysis, lines of parallel grapevine clones were planted suitable for the new wine project. A cellar for the transformation, aging and conservation of the finished product became necessary to guarantee the entire production chain up to marketing.
The vat cellar is the heart of the winery, which, in turn, is subdivided into 3 separate rooms for each type of product produced. A barrel cellar for first-year aging is located on the lower level, with a total capacity of 350 barriques (oak barrels) and in adjoining rooms and the barrel cellars on the lower level for second and third year aging, with a capacity of an additional 220 oak barrels and 60 tonneaux (medium-size oak casks).
The bottling and storage rooms are adjacent to the barrel cellar in a climate-controlled environment, with direct access to the shipping yard.
The grape transfer facility and the old farmhouse with the tasting rooms and the guests hall, are on the upper level fully above ground.
These rooms and the winery are connected through the restoration of two ancient tunnels carved into tuff stone that were found restored during the excavation and the construction of the winery allowing visitors to come into symbiotic contact with the product.