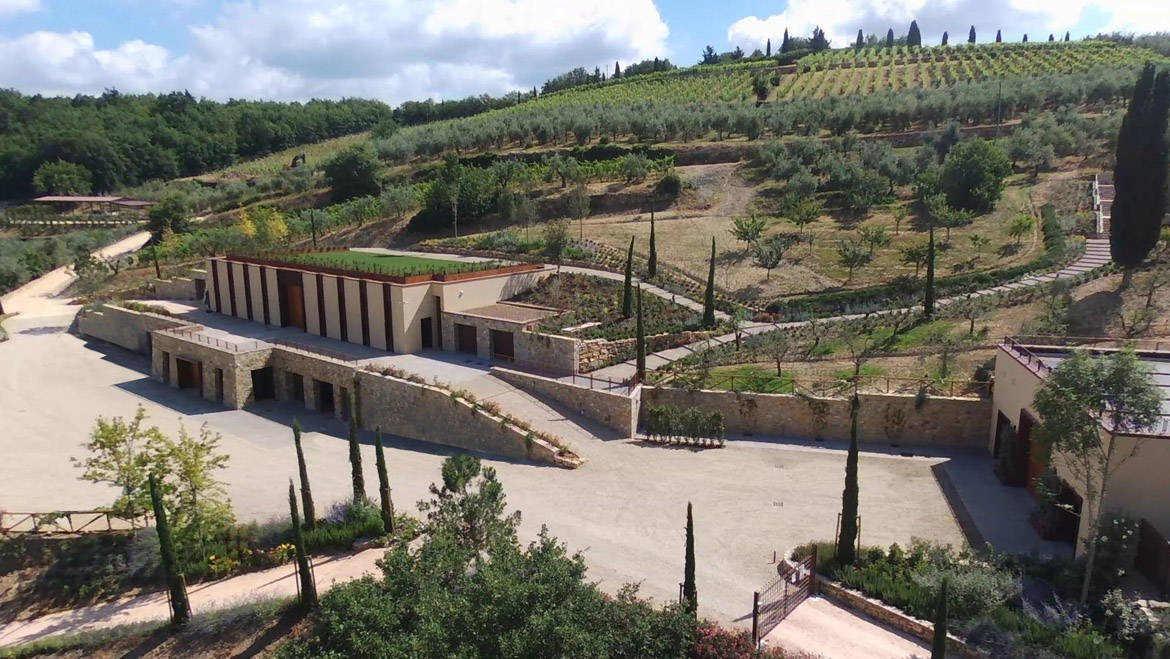 Location: Panzano in Chianti
Commissioned by: Gagliole Soc.Agr.Inc.
The underground construction method is a solution to the need to set the building on the natural sloping of the land, which mitigates its environmental impact and also provides considerable energy savings.
The entire structure was built with reinforced concrete, after the construction of a piling line upstream about 15 m deep, which was essential in order to maintain the crops upstream of the building.
The building comprises two floors: the upper floor with its green roof is entirely used as vat cellar, while the lower floor houses the barrel cellars and the bottling plant.
Two large entrances provide access to the processing rooms and the additional openings comply with the required health and hygiene standards for natural ventilation.
The large Cortèn steel frames for the entire vertical development of the façade with their characteristic "louvered" appearance also accommodate the automatic CO2 ejection systems during wine fermentation, ensuring a healthy environment and healthy working conditions for the staff.
The large front-yard in front of the building was created using reinforced soil technology, which allowed us to repurpose the excavation soil back on site. Particular attention was dedicated to the technological systems that are entirely housed in a dedicated equipment room and with no footprint on the working environment. Extensive use of eco-sustainable energy production sources such as photovoltaic and geothermal systems was implemented, which with the combined use of echo-sustainable architecture and materials, qualify the building as energy independent by more than 50%.