Tenute Ruffino – Vat cellar coverage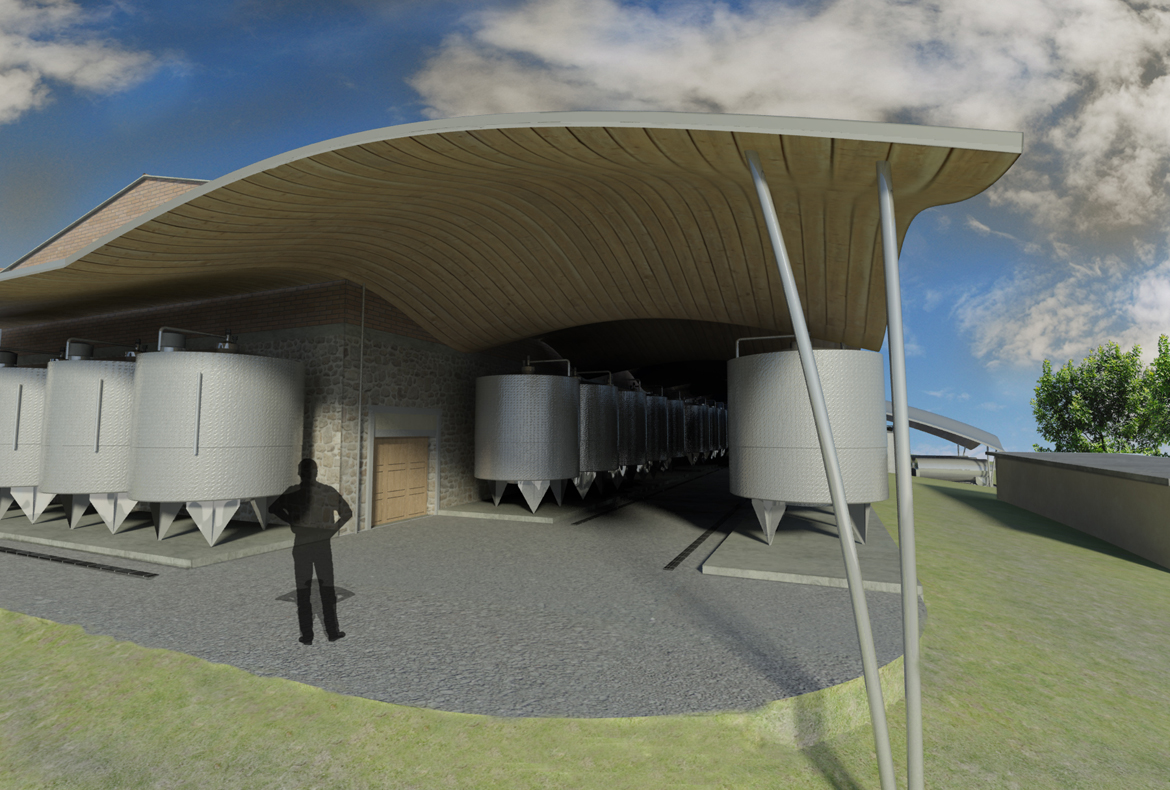 Commissioned by: Tenute Ruffino
The Gretole Farm Center has already allocated important volumes for farm operations and to wine making process.
The transfer of the company management to Tenute Ruffino required implementation of building facility volumes and upgrade existing ones.
The project consists in the construction of a structure to cover the wine-making area, which is currently roofless and open to the sky. The project will become part of a building complex retaining the typical features of 1980s buildings, plastered walls with partially clad in exposed terracotta. The project design proposal includes the construction of a light-weight modern structure, breaking the pattern of the existing building. We suggested the use of metal pillars with a roofing structure in plywood with seamless vaults and a zinc titanium mantle roof.
The chromatic use of the materials complements the overall building. The metal parts in Corten steel and the shaded roofing, while clashing with the surrounding buildings, establish a sort of dialogue while revealing that this is a new construction. The tobacco hue of internal flooring and outdoor areas in gravel-textured architectural concrete add the final touches to the building integration with its surroundings.
The choice of a "loggia" as construction style denotes the use and purpose for which the building was created.