Querciabella Società Agricola S.p.A. – Imbottigliamento e Magazzino di Stoccaggio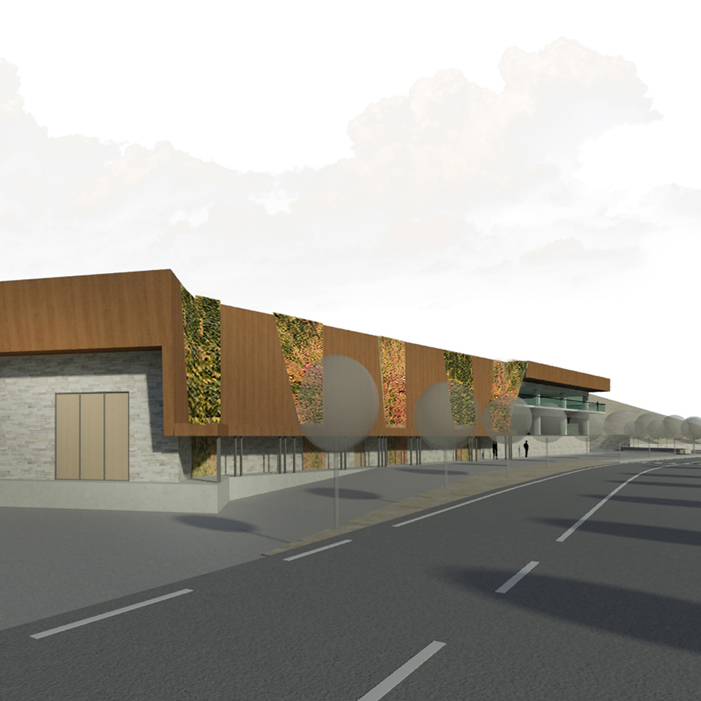 Location: Greve in Chianti
Commissioned by: Querciabella Società Agricola S.p.A.
The Querciabella Farming Company vineyards stretch over 222 acres (90 hectares) on the Chianti hills and it may be reached by a dirt road on a steep slope.
The actual need to ease the transport of goods, mainly destined to the foreign market, led the company to build a multifunctional building on the northern edge of town in Greve in Chianti.
The project involved the redevelopment of a particularly run-down area and the creation of a building divided into three complementary, but separate, functions: a warehouse with a mechanical shelving system for the storage of about 750,000 bottles, a modern bottling plant and a multipurpose area of about 300 sm, with toilets facilities and reception halls for promotional events. The reception halls will be completed by a partially covered garden, whose plants variety selection will blend in with the countryside upstream of the building.
Project plans focused especially on the use of bio-compatible materials, in order to achieve significant energy consumption containment. External building surfaces are actually made of ventilated wooden walls, stone cladding and lime plastering, seamless glass walls with low-emitting materials.
The load-bearing structures, both vertical and horizontal, will be made of plywood and the entire building will have a ventilated roof with an integrated photovoltaic system above it, producing electricity so that the building will achieve at least 85% energy self-sufficiency.
The project also includes the creation of important primary urbanization works, such as a roundabout on the main access road to the town of Greve in Chianti, the redesigning of public lighting, a public transport stop bay and finally the extension and redevelopment of the Public Park named after Oriana Fallaci.