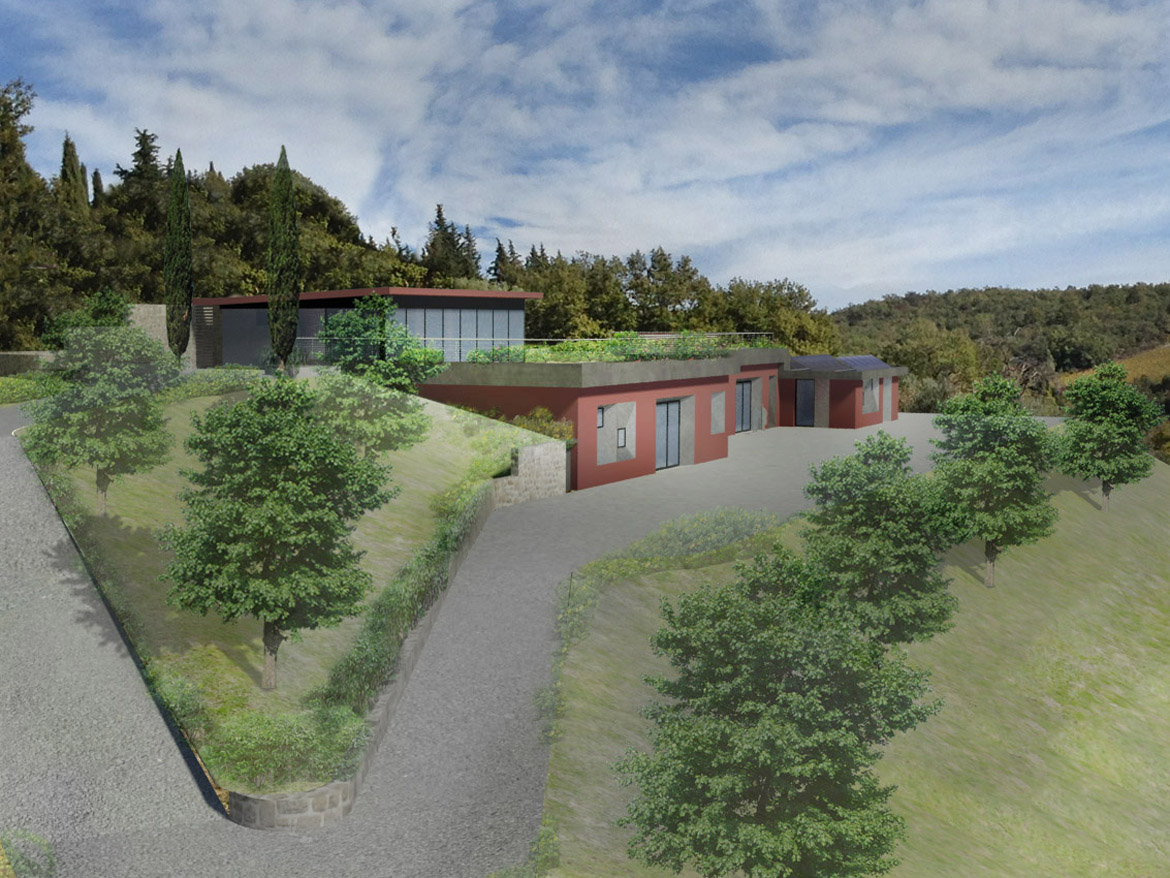 The winery, run by father and son, both enologists of renowned experience, is scheduled for a building extension of about 3000 cubic meters mainly underground, dedicated to the entire wine production process. The underground nature of the building will mitigate its environmental impact, safeguarding the delicate balance of the local landscape.
The building unravels on two floor levels, both of which are partially underground to facilitate maintenance of temperature controlled conditions. The grapes are delivered on the upper level and the entire wine-making process occurs by gravity flow, thus limiting the use of the wine making activities powered by mechanical means.
The double volume of the vat cellar completely above ground is built entirely out of glass, allowing guests to appreciate wine making activities without interfering with them.
The plastered façades of the buildings will be treated with biocompatible materials and colors matching the natural range of terracotta hues of the buildings on the farm.
The small openings on the building, will be characterized by internal gaps in the façade, created by Corten steel frames matching the doors and windows to balance the "full and empty" building surface ratio.
The entire complex, set onto the hillside, will have a flat roof and, although developed on different floor levels, will maintain its original pathways to the valley and to the mountain on the natural levels of the land.