La Valletta Farmhouse and Pool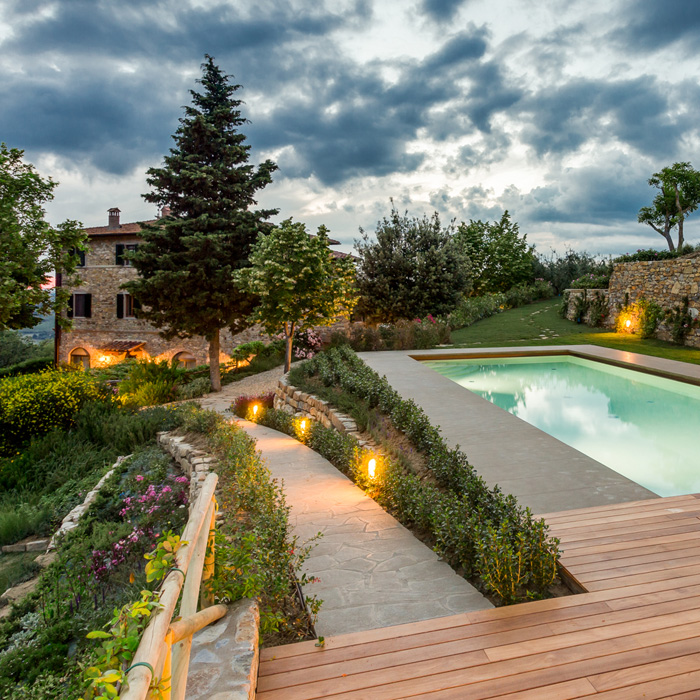 Località: Panzano in Chianti
Committenza: Gagliole Soc.Agr.Inc.
La Valletta Farmhouse and Estate has a 70 sm surface area swimming pool. Overlooking the famous "Conca d'oro" (Golden Valley) in the Panzano in Chianti region, it is perfectly interconnected between the two stone terraces and is surrounded by vineyards downstream and an olive grove upstream. Gazing from a higher vantage point over a cypress forest framing the farmhouse of which it forms an integral part, the facility has a water collection system dug into the stone of the solarium on all four sides and forming a water mirror at ground level.
Heated by means of a heat pump connected to the farming company photovoltaic system, the facility can be heated in the spring and late fall season.
The colors of the cladding, the stone and wood solarium and the automated roofing mitigate the building footprint during idle off-season times.