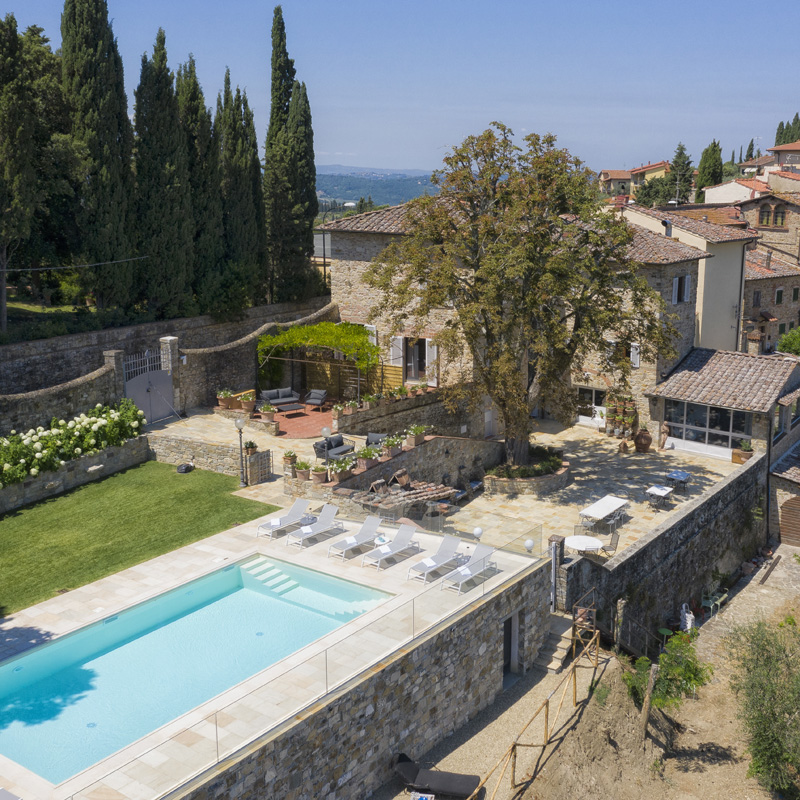 Location: Panzano in Chianti
This old house, in the old city center of Panzano in Chianti, has always been used as a guest house.
A swimming pool set inside a large garden complements the perks available at this holiday home.
The pool was built with traditional local materials, in particular, reclaiming the stone from the courtyard paving, which was used for all restoration works between the various garden floor levels and the edge of the swimming pool.
The system overlooks the Val di Greve valley and, as it rests on the original garden ground lower level, it is hidden away from the surrounding area, providing due privacy for its guests. A glass panel barrier was created to shield the land level drop between the swimming pool and the olive grove below, so that the entire landscape may be enjoyed safely even when the system is in full use.