Casa Rupoli swimming pool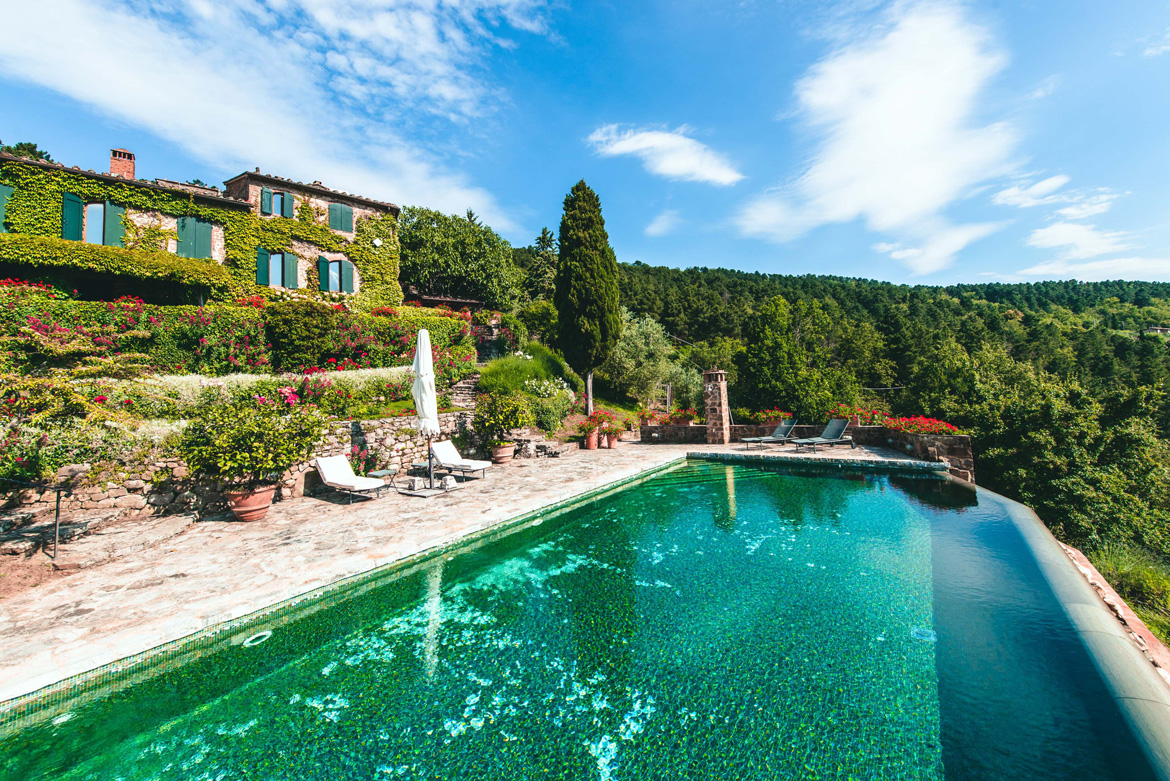 Location: Chianti Fiorentino
Nestled between the two buildings comprising the dwelling quarters, it is their vintage point of connection.
The "infinity" pool built with local stone offers guests a panoramic view extending all through the city of Florence, and is set over a terrace overlooking the fifteenth-century Villa of Vignamaggio.
The external paving with reclaimed stones from the old farmyard and the wall finish in blown-glass mosaic with sparkling gold dust, create a unique chromatic play of ever-changing iridescence from sunlight.  The house has central heating and climate control, so that it can be used for most of the year.