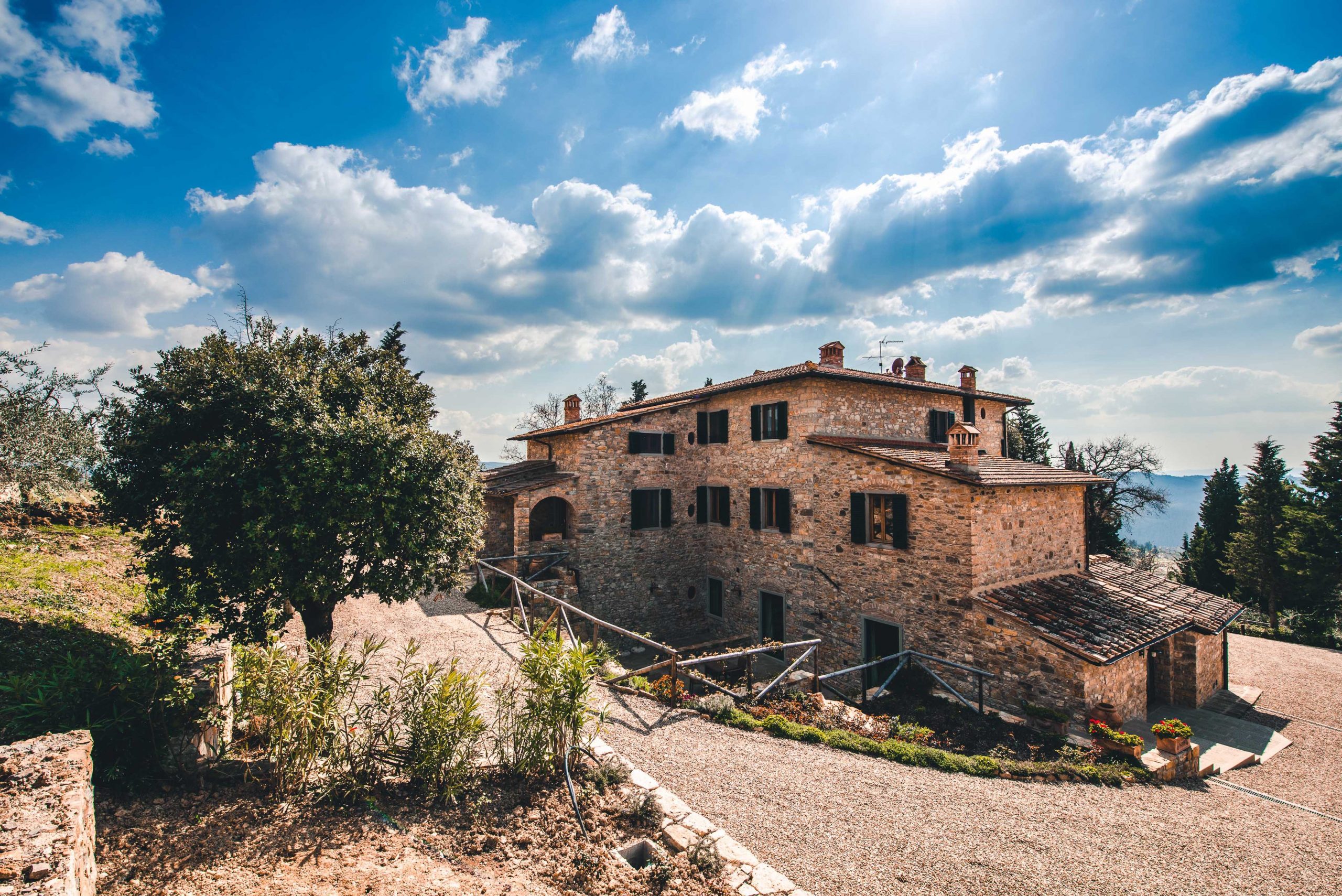 Località: Panzano in Chianti
Commissioned by: Gagliole Soc.Agr.Inc.
This typical "Tuscan podere" (small farm) has reclaimed the spaces, once used as farmhouse dwelling, for use as a holiday farmhouse. In order to implement its business activities, the winemaking equipment, the necessary for viticulture and wine growing activities were upgraded.  Because of its immediate proximity to the winery, the main building, completely renovated for its new destination of use, allows guests to interact with farm life while still enjoying their privacy.
There is a vast lounge area and rooms on the ground floor where guests may socialize and sample the farm's products.  The adjacent garden serves as a natural filter between the farm equipment and the living quarters.
The materials used for the renovation privileged the reclaiming of ancient terracotta and local stone, refurbishing the damaged items with identical materials.