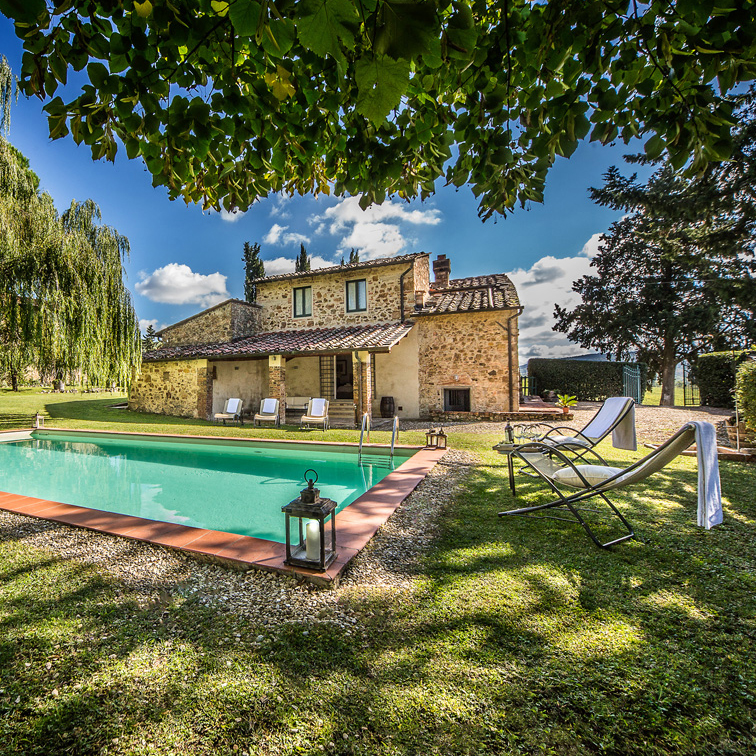 Commissioned by: Tenute Folonari
This building is represented by a facade in local stone, typical of the classic farm houses of this region, with ceilings and flooring in wood and terra cotta tiles. The roofing is composed of an order of primary and secondary wooden beams and terra cotta tiles and is leveled with local soil and covered with terra cotta roof tiles and slates.
This was the first building dedicated to the agri-tourism complex of the Tenute Folonari. After its completion, several other restorations followed. It can host up to 12 guests and has a private swimming pool for the exclusive use of its guests. The furniture and furnishings reflect the typical style of the Chianti region.