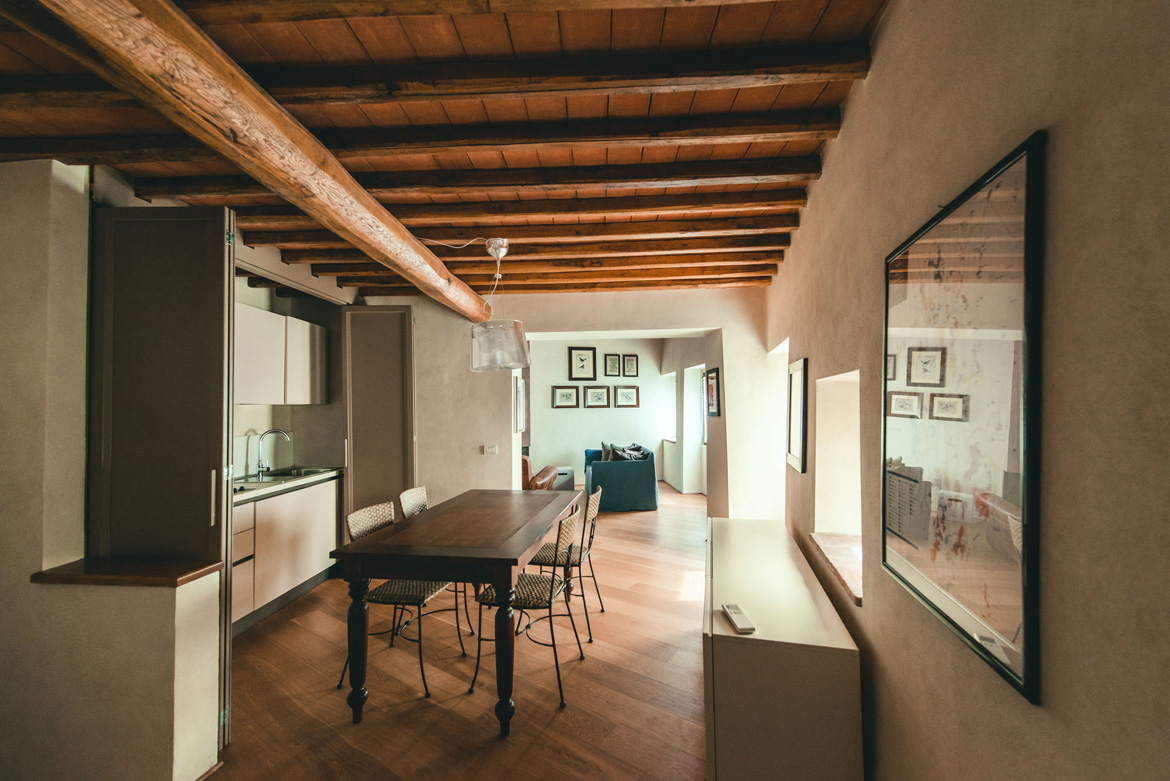 Location:  Borgo di Vertine – Gaiole in Chianti
Commissioned by: "Società Agricola Castello di Radda s.s."
Cocooned in a medieval village amidst the hills of Siena, the apartment has been fully renovated and transformed into a guest house of the proprietary Farming Company.
The three-story building nestled in the inner wing of the "ancient castrum" of the hamlet, has been fully transformed into living quarters maintaining the vertical floor accesses of its original architectural layout.
The building has been literally "gutted" of all its internal components, its load-bearing wall was rebuilt and consolidated and new horizontal structures and roofing were built in compliance with local seismic rules and regulations.
The leading "concept" of the entire project is the juxtaposition of the traditional materials used for the structural restoration and contemporary materials such as resins, pre-treated floors and steel for doors and windows finishing.