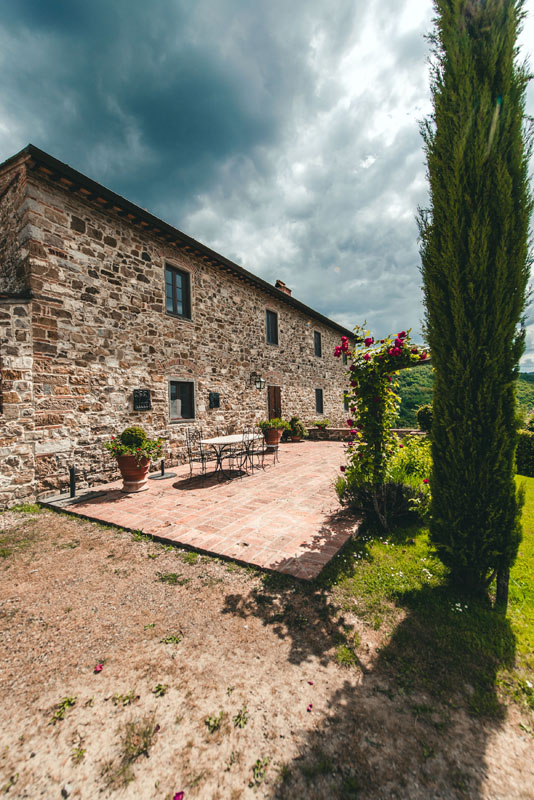 Commissioned by: Azienda Agricola "Il Molino di Grace"
The open-courtyard farmhouse has been entirely renovated for the use both as living quarters for the farm staff and as farm products promotion and tasting area.  The different wings of the building are interconnected thanks to a meticulous restoration of the old farmyard with reclaimed old terracotta flooring laid in a "cat's leap" pattern (hollow center).
Original architectural elements have been maintained, reclaimed and enhanced in compliance with seismic area regulations. The handmade terracotta tiles, the old bricks from the vaults, the "tilted-bricks wall ventilation" typical of local haylofts in the area and a meticulous restoration of the stone facades confer a three-dimensional color palette.