Breeding stables for race horses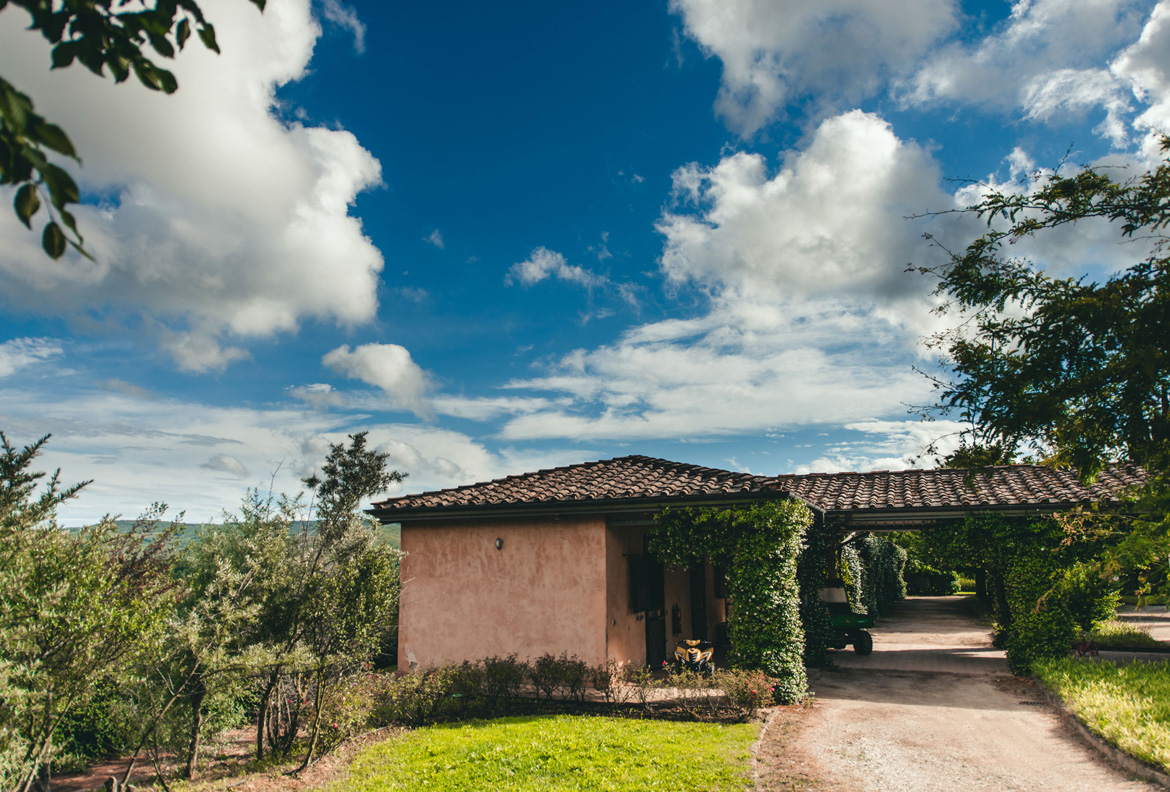 Location: Chianti Fiorentino
New construction: 1995/1998
Commissioned by: Azienda Agricola degli Dei s.r.l.
The shelter barn is fully surrounded by paddocks designed according to cutting-edge breeding methods.
Broad arcades connect the individual shelters and the veterinary treatment rooms overlooking the internal paths to the farm.
Its inner-core metal structure, in compliance with the seismic rules and regulations of the area, is completed by walls covered with natural limestone and pitched roofs with recycled roof clay tiles, typical of the area.  The colors, the materials used and the limited height of the buildings set the project into a delicate landscape setting on the slopes of the Roman Parish of San Leolino.