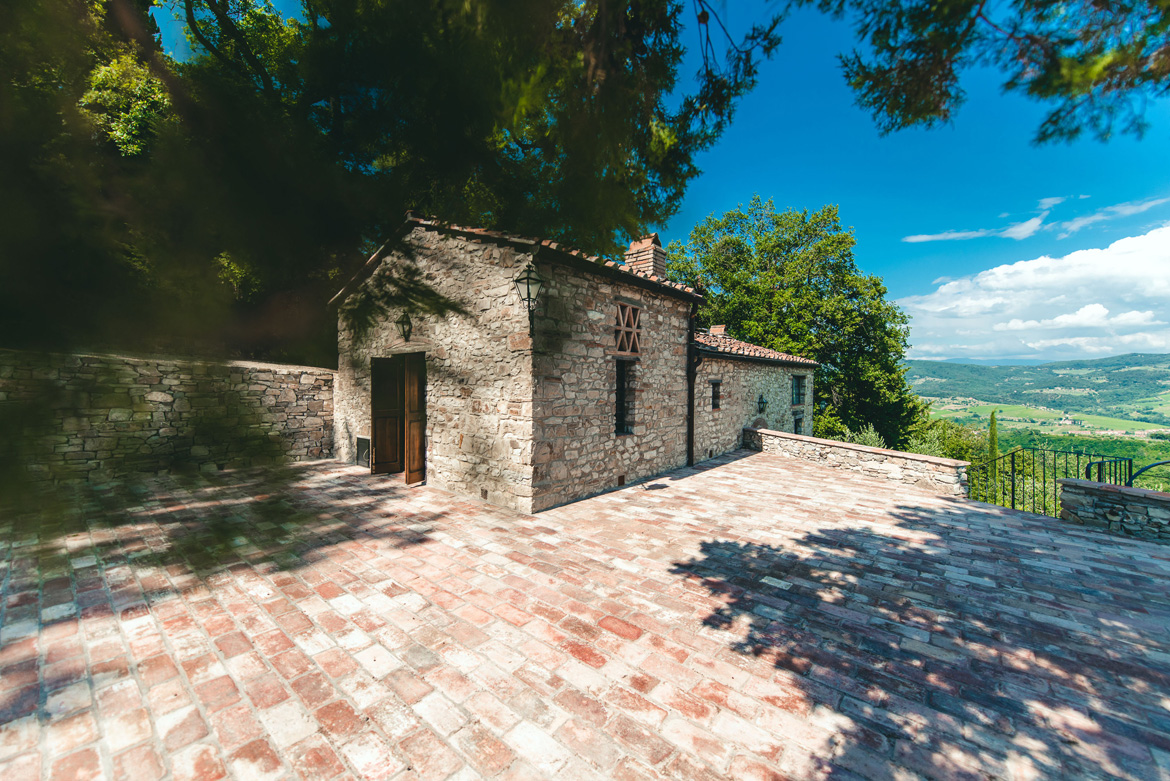 Location: Chianti Fiorentino
The small cluster of buildings interconnected by an ancient Roman road and a network of fully restored pedestrian paths, overlooks a valley framed by an ancient castle, a Romanesque parish church and one of the most beautiful medieval villages in Tuscany.  Perched on a hill, the building complex has been renovated with particular emphasis on salvaging the façades in coursed rubble Alberese stone, which stand out in the overall surroundings, but that are interconnected with the architectural style of the nearby Romanesque parish church.
The architectural layout is enhanced by the use of antique terracotta tiles and chestnut wood, used for both flooring and the structures.  The garden and the swimming pool, nestled between the existing dry stone walls, are the essence of the restoration works of the building complex, now for exclusive use of the family owners.