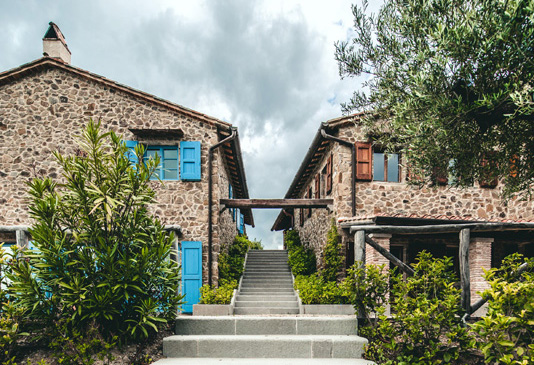 Location: Chianti Fiorentino
Perched on the Chianti hills, this small complex comprising two former farmhouses has become a monoblock building after the renovation works that interconnected the two buildings through the staircase and newly created outdoor spaces.
The owner cultivates the farm and uses the main building as his primary residence and the second building as a guest house.
The first step of a more ambitious project involving the construction of a winery for the ageing of Chianti Classico wine, carefully renovated with particular attention to the natural uneven chorography of the land layers.
Terracotta, the local stone, and reclaimed wood used in the project and for casual use of modern design objects frame the architectural renovation in an international language.