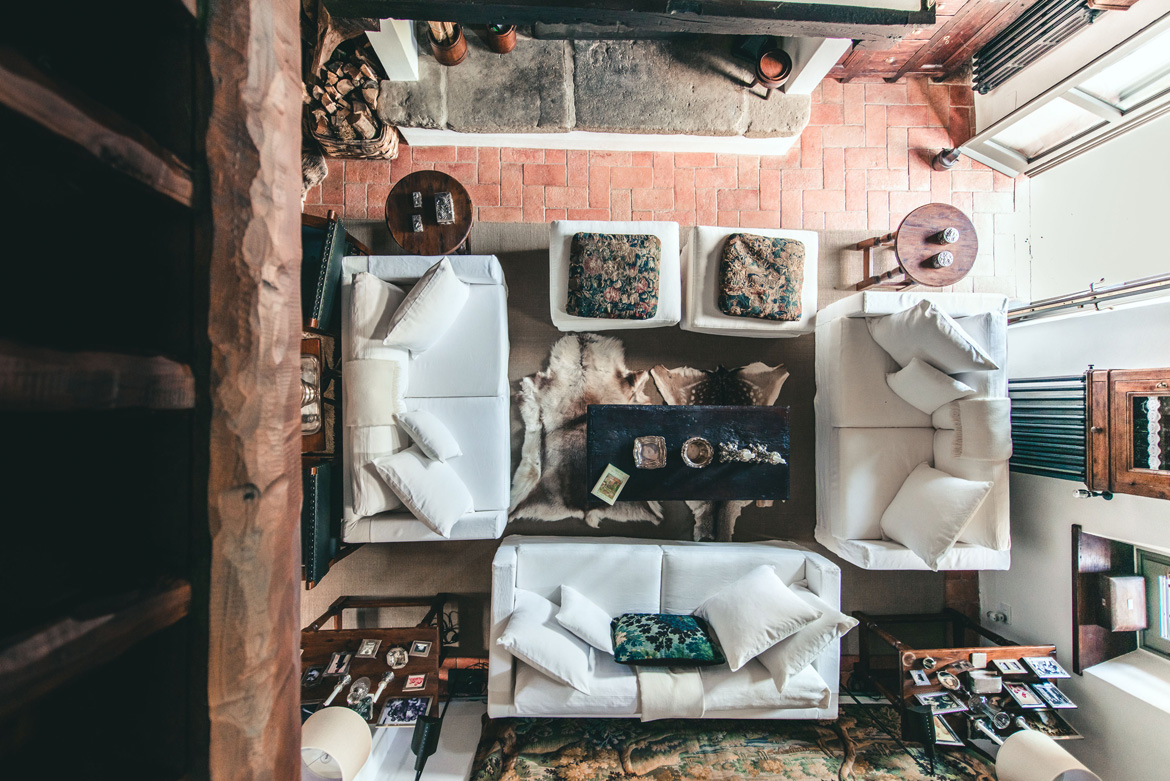 Location: Chianti Fiorentino
This project unraveled from a search and need for an alternative lifestyle to the Asian megalopolis where the owners live. The renovation of this former rural conglomerate was carried out by creation of large outdoor spaces that are integrated to the house.  Located in an uncontaminated area entirely surrounded by the woods, the recovery of the olive grove and the construction of the garden become the distinguishing element connecting "building" and "nature".
The three separate buildings comprising the original facility have been analyzed as far as architectural layers in time and revisited in a contemporary approach using traditional materials reinterpreted in a modern key.  Natural stone, old terracotta, reclaimed wood and steel are the core of this entire project.