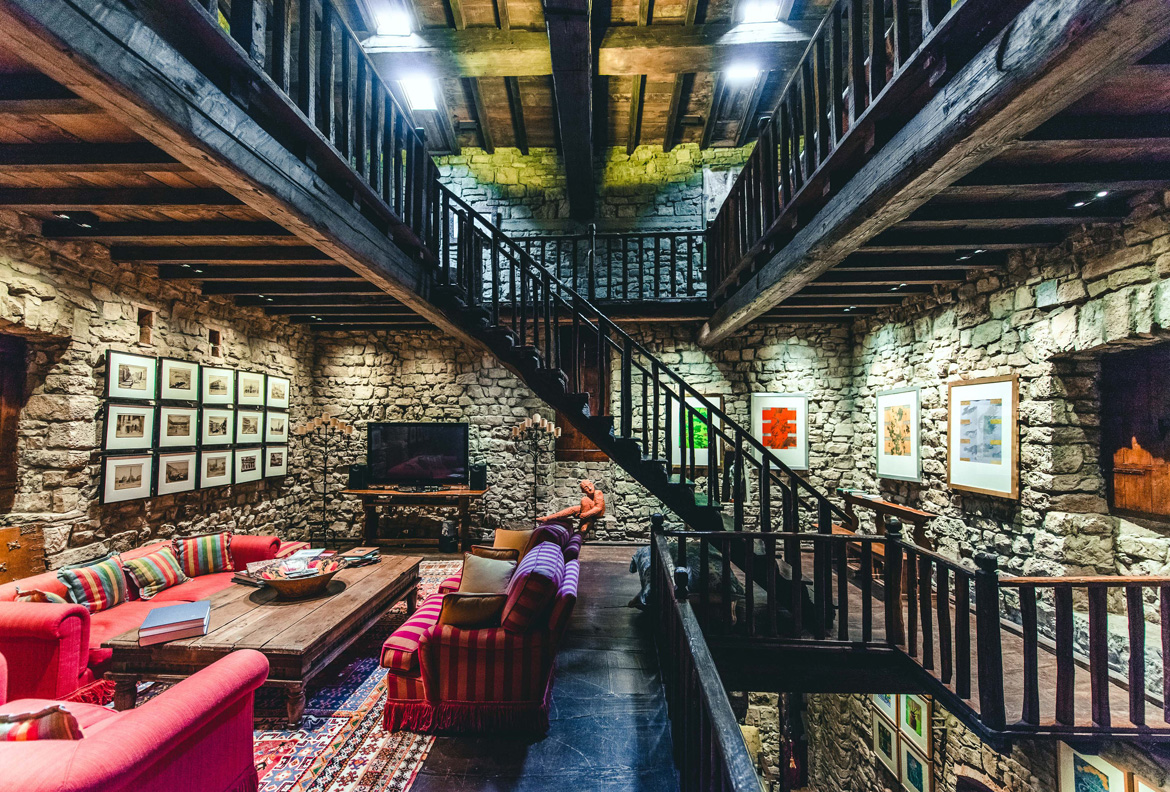 Location: Chianti Fiorentino
An ancient retreat at the foot of the hill that marks the border between the Chianti regions of Florence and Siena, it was completely transformed in the 1980s as the residence of a noble English woman. The current renovation discarded the later additions and the patchy materials used in the past, while preserving the original architectural layout.
The tower houses the library and lounge areas and is connected to the various floors by a single, newly built staircase in antique wood, which, in memory of its original use, enhances its height and volume.
The main goal of the entire restoration was the rediscovery and restoration of the ancient monastic kitchen to its original use, equipping it with all the modern comforts, renovated with ancient materials to restore the existing floors and walls.