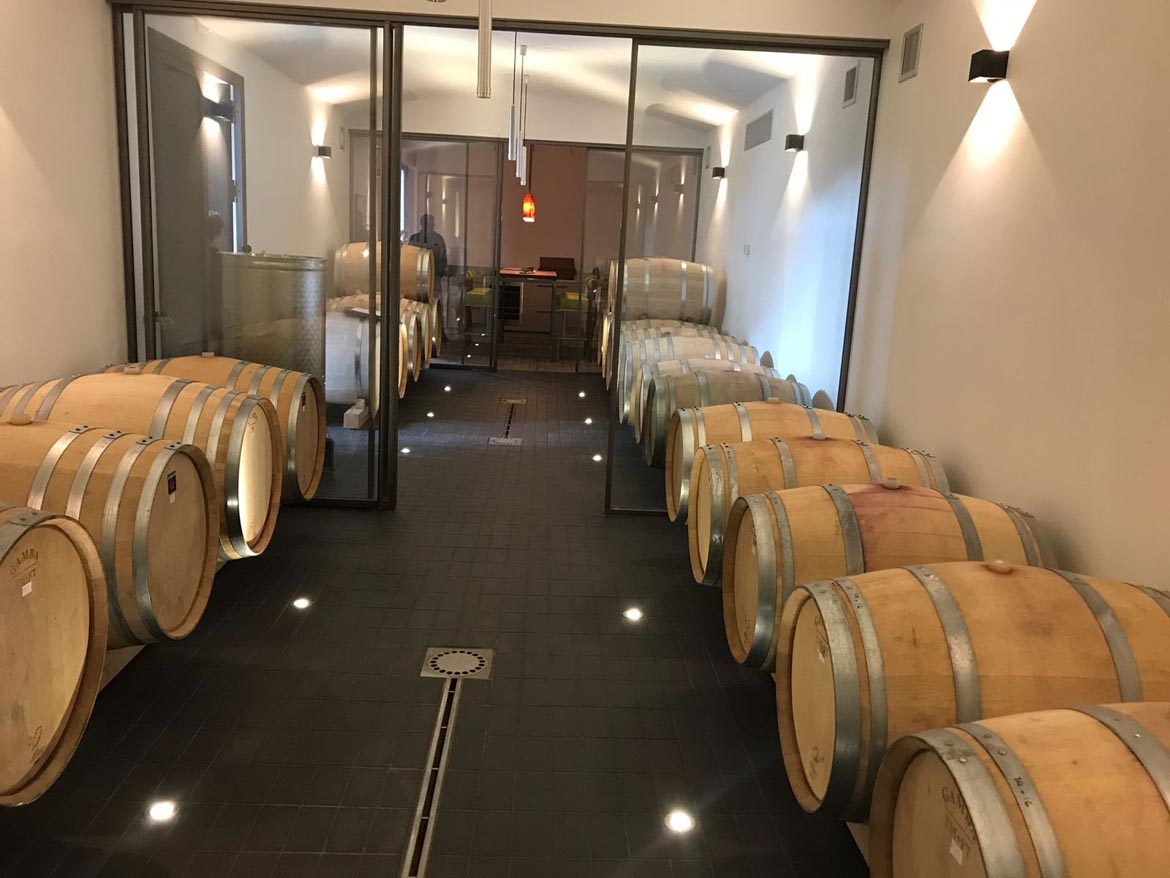 Location: Chianti Fiorentino
This recently renovated farm is located at about 550 meters above sea level with a surface area of vine lines of about 2.50 hectares.
The owner's decision to reclaim the stone terraces essential for containment of the steep slopes of the land, as well as restoration of the natural amphitheater with full southern exposure, was the core idea that inspired the design of the new winery.
The new multi-purpose building with a volume of about 1,000 cubic meters was built by literally stealing space away from the hill and wedging it back it into it, ideally rebuilding a new terracing area.
The winery comprises all the rooms and area necessary for the entire wine making and aging process and for olive oil conservation.
All the storage and aging rooms are set against the excavated rock face, while the vat cellar is built entirely above ground, with a casing of exposed stone and glass.
A wall forming a courtyard is right in front of the vat cellar opening towards the owner's house and the vineyards, ready for the next incoming grape harvest.  In the backdrop wall, made entirely of exposed stone from the work site excavation, there is a horizontal slit running along its entire length that offers a view onto the valley and the hills of Panzano and Lamole.
The technical area and the air shaft upstream mitigate the footprint of technological installations without interfering with the wine making rooms and guest reception areas. The garden roof, which restores the original height of the land upstream, is used entirely for the integrated photovoltaic system, providing over 60% of the building overall energy consumption requirement.