"Castello di Radda" winery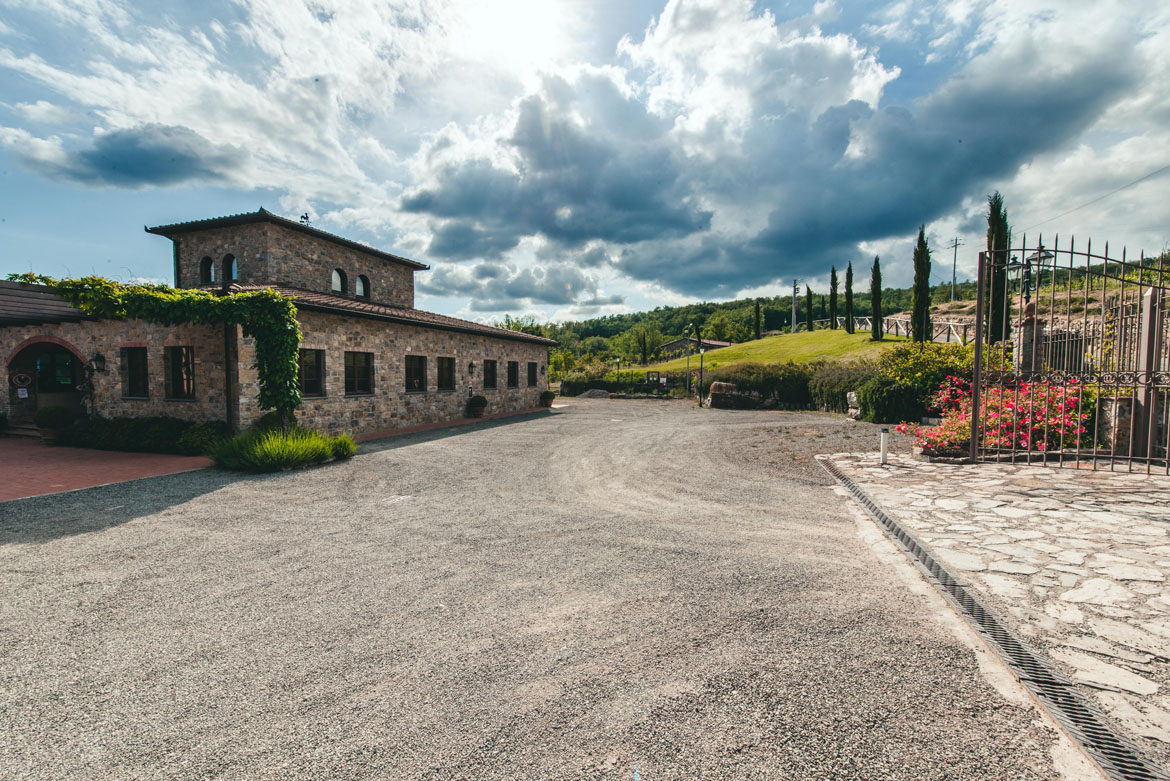 Location: Radda in Chianti
New construction: 2007/2010
Commissioned by: Società Agricola Castello di Radda s.s.
Wine making and ageing center facilities are in the underground cellar capitalizing on the naturally sloped land to allow the production and ageing of a high quality wine.  The use of gravity-driven "cascading" procedures occurs prompted by the various tilted levels of the rooms especially designed for this purpose, thus limiting the mechanical processing of the finished product.
The architectural line selected for integration of the complex with its environment and surroundings is reminiscent of landscape terracing typical of the Chianti hills and the buttresses of the nearby fortified medieval villages of Radda and Volpaia.
The facility was built using multiple construction technologies, including reinforced concrete, steel and chestnut wood. The contemporary nature of this renovation project is nevertheless perceivable despite the "historical" façade of the estate.